Auto and Truck Crash Attorney in Waskom, Texas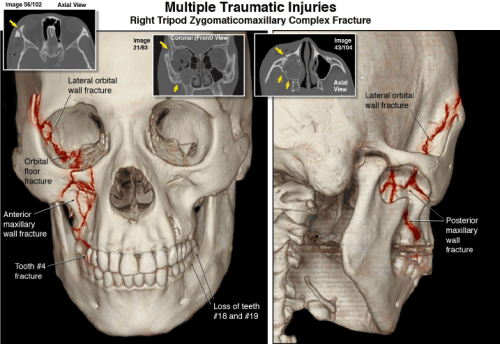 Truck accidents have become a significant and escalating problem in the United States, drawing the attention of federal safety administrations and agencies nationwide. When an 18-wheeler crash occurs in Waskom, it not only highlights potential driver negligence but can also pose life-threatening risks and impose substantial financial burdens on innocent drivers.
If you have suffered injuries in a severe semi-truck accident, don't hesitate to reach out to the Law Office of Josh B. Maness. Our dedicated team is here to help you navigate the legal process and fight for your right to compensation. With over a decade of experience, attorney Josh B. Maness is ready to provide you with strong representation and guidance during this challenging time. Call our offices today at 903-412-3207 to set up a free consultation.
What Causes Truck Crashes in Waskom?
Other road users are exposed to unique risks when sharing the road with trucks. Recognizing the hazards associated with these large vehicles is of utmost importance. Even minor driving errors can result in catastrophic consequences. Some of the most prevalent causes of truck crashes in Waskom include:
Distracted driving
Drowsiness
DUI
Speeding
Improper loading
Terrible weather
Understanding that most crashes can be prevented by adhering to safety regulations and maintaining attentiveness on the road is crucial.
Common Truck Crash Injuries
Truck crashes can cause disastrous injuries depending on the number of vehicles involved, the safety levels of the vehicles involved, and the safety features deployed. Some common car crash injuries include:
Traumatic brain injuries
Spinal cord injuries
Broken bones
Interior organ damage
Pain and neck injuries
Bruising and wounds
Fight for Your Right to Compensation with the Help of an Experienced Auto Accident Attorney
Recovering after a car or commercial truck crash can become very expensive very quickly. You want to move on with your life, but now you're saddled with debt due to medical bills and fixing or replacing your damaged vehicle. If you're unable to work, you'll find it even more difficult to pay for your recovery.
When you've been involved in an auto or truck crash, it's crucial to have the support and guidance of an experienced attorney by your side. Consulting with an experienced auto and truck accident lawyer team can help protect your rights and ensure you get the compensation you deserve. At the Law Office of Josh B. Maness, we specialize in handling auto and truck accident cases and are committed to fighting for your rights.
What to Do Following a Truck Crash?
In the event of a trucking accident, you must take particular steps to protect your health and legal rights. Here are some recommended steps you should consider:
Seek medical attention
Your health and well-being should be your top priority. Even if you think your wounds are minimal, it's still important to have a medical doctor examine you.
Report the crash
Report the truck accident to local authorities. They will record the incident and produce an official statement, important proof for your case.
Document the Scene
Get as much information as possible at the truck accident scene, including the contact information of the truck driver and insurance information. Also, take pictures of the damages and your injuries if you can. This evidence may be important in supporting your claim.
Consult your car crash lawyer
Remember that anything you say after the accident could be used against you afterward; even if you are concerned you might have been partially accountable, avoid apologizing for the accident or acting answerable. Reach out to the Law Office of Josh B. Maness as soon as possible. We will guide you through the legal process and protect your rights.
How Long Do I Have to File a Lawsuit With Truck Crash Lawyers After a Crash?
It's important to be aware of the time limit, known as the statute of limitations, for filing a lawsuit after a truck crash. The statute of limitations in Texas for personal injury claims is typically two years from the accident's date. However, there may be conditions that could affect this timeframe. To ensure you meet all deadlines, consult with an attorney promptly after the crash.
Types of Compensation for Damages in Auto Accident Cases
Depending on the circumstances of your accident and the impact your injuries have had on your life, an experienced attorney can help you fight for the compensation that helps you cover things such as:
Disability
Surgery Costs
Lost Wages
Pain and Suffering
Property Damage
Ongoing Medical Treatment
Physical Therapy
Rehabilitative Services
Focus on Your Recovery After an Auto Accident, Get Compensated for Your Damages & Losses
Car crashes can be absolutely devastating. In addition to property damage, you could also get seriously injured. If you were involved in a commercial truck crash, the damage could be even more severe. Whether you're recovering from a few bumps and bruises or dealing with a long-term injury, you need legal help.
The mounting medical costs and time away from work can also bring about stressful financial situations. When your crash was caused by the careless or negligent actions of another driver, you shouldn't be responsible for the financial burden of your recovery.
Don't wait to seek the assistance you need to find a clear path to healing — turn to the Law Office of Josh B. Maness. Serving Waskom, Marshall, and all of Harrison County, TX, attorney Maness is a qualified auto and truck accident attorney. He can provide strong representation and guidance after you've been involved in a collision on Texas roadways.
Schedule an appointment with the Law Office of Josh B. Maness today. Attorney Maness has over a decade of experience as an auto and truck accident attorney helping truck accident victims in Waskom and Marshall, TX. He's prepared to fight for your rights after an injury.
Don't Let an Auto Crash
Break Your Bank